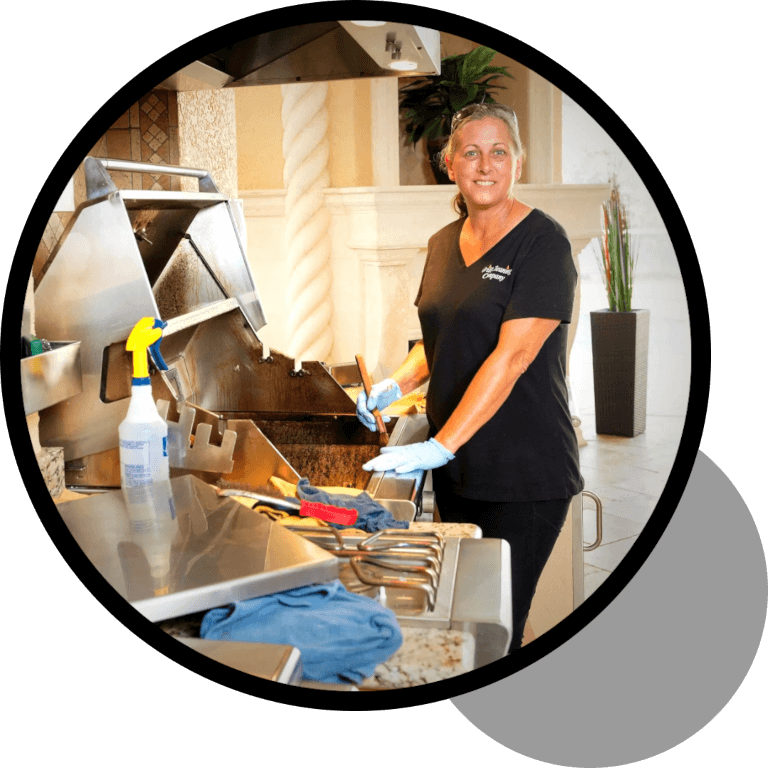 Florida's Most Trusted
Grill and Exterior

Vent Cleaners
At the Grill Cleaning Company, we are not just a business, we're a family. With a decade-long experience in the industry, we are seasoned experts in BBQ grill and vent hood cleaning.
We understand how grime and grease can accumulate over time, even after just one year of use. Our stellar results and white glove service have made us the go‑to for grill cleaning and repair in Manatee and Sarasota counties.
Our Unique Two-Step

Cleaning Process
Unlike other cleaning services, we have developed a unique two‑step process that ensures your grill and vent hood are thoroughly cleaned and restored to their former glory. Our cleaning process is meticulous, spanning 2‑3 hours on‑site, with no cutting of corners.
The Grill Cleaning

Company Difference
Our commitment to excellence doesn't stop at cleaning. We also offer a comprehensive range of services including grill replacement and exterior vent cleaning. Whether you need a one‑time deep clean or ongoing maintenance, we're here to help.